We love to help other companies and organizations in our community. It makes us feel good to help out.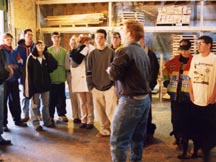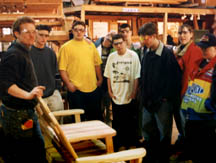 Here Max Baldwin is giving a tour of the workshop to Middletown's Vinyl Technical Regional High School's carpentry class. The students are seriously considering a career in a wood/building related occupation.
Max showed them around and explained what it's like day-to-day so they know what to expect in the working world. Max encouraged the students to start their own companies and focus not only on woodworking, but also on math and accounting.

---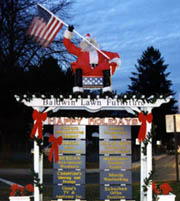 Every holiday season the Baldwin Crew decorates a Rose Arbor in the center of town. It's always a positive message being sent. It says that we care about our Main Street and we want to help make it better.
We have joined Friends of the River: A group of canoers that spend their weekends picking litter out of the local river systems.